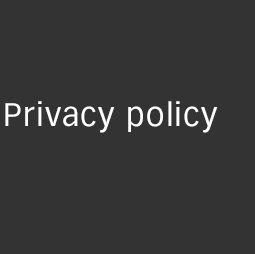 Thank you for visiting Cell Culture Technologies' website.  This privacy policy applies to the website, mobile applications, and other online services that link to this privacy policy (the "Services"). By using the Services, you agree to the terms of the privacy policy. Please note that our privacy policy does not apply to other websites of other companies or organizations to which we may link or third party sites that link to us.
IF YOU DO NOT AGREE WITH ANY TERMS OR PRACTICES DESCRIBED IN THIS PRIVACY POLICY, THEN PLEASE DO NOT USE THE SERVICES.
---
Information collection
Generally, you are not required to provide information about yourself when you visit the Services. You can browse our website and view our content anonymously. The type and amount of information Cell Culture Technologies collects about you varies according to how you use the Services. However, we may ask you for (or collect from you) some or all of the following types of information when you access various content or features, submit information to us, or directly contact us with questions or feedback:
Contact information, such as name, e-mail address, phone number and postal address;
Communication preferences and information about your interests;
Search queries;
Correspondence and other information that you send to us;
Additional information as otherwise described to you at the point of collection or pursuant to your consent.
Moreover, we may collect certain information automatically when you visit the Services, including:
Your Internet Protocol (IP) address, which is the number automatically assigned to your computer whenever you access the Internet and that can sometimes be used to derive your general geographic area;
Other unique identifiers, including mobile device identification numbers;
Your browser type and operating system;
Pages you view and links you click within the Services;
Information collected through cookies, web beacons, Local Shared Objects, and other technologies

BY USING THE SERVICES, YOU CONSENT TO OUR USE OF COOKIES AND SIMILAR TECHNOLOGIES.

Standard Server Log Information.
---
Use of information
We may use information that we collect through the Services for a variety of purposes, including, but not limited to:
Provide you with the Services or services and information you request;
Respond to correspondence that we receive from you;
Contact you via e-mail and otherwise about services that we think might be of interest to you;
Maintain or administer the Services for internal purposes to improve the quality of our operations, the Services, and other services we offer;
Provide you with Services or services associated with, or notify you of, Cell Culture Technologies advocacy, courses and conferences or convention;
Offer and promotions;
Customize and personalize your use of the Services;
As otherwise described, or pursuant to your consent.
---
Sharing of information
We aim to maintain your trust, and we want you to understand when and with whom we may share the information we collect:
Administrative or Legal Process
We may disclose your information to third parties in order to protect the legal rights, safety, and security of our organization, our corporate affiliates, subsidiaries, business partners, and the users of our Services; enforce our terms of use; respond to and resolve claims or complaints; prevent fraud or for risk management purposes; and comply with or respond to law enforcement or legal process or a request for cooperation by a government or other entity, whether or not legally required.
Aggregate Information
We may allow third parties to place and read cookies, web beacons, Local Shared Objects, and similar technologies to collect information through the Services. For example, our third-party service providers may use these technologies to collect information that helps us with traffic measurement, research, and analytics.
Names of institutions purchasing our products and services may be shared (as appropriate) on our website for reference.
---
Personal information
When you make a purchase, or sign up for a paid service, we will collect your personal information. Some personal information you have provided may be used in combination with other information obtained through other means. For example, we may use your name, company, and e-mail address provided to us online in conjunction with our membership records in order to provide you with a user name and password to access a Cell Culture Technologies' site, forum, or specialized area. In other instances, an online inquiry about a purchase from us may prompt a review of an order placed by you over the phone.
It is our policy to not disclose externally with third parties personal information collected on our site, except in the following instances:
The personal information provided to us may be transferred, disclosed or shared with third parties to fulfill a request for our products, programs, Services or services and to those who may be engaged by us specifically to perform technical and processing functions, such as sending e-mail, fulfilling orders, or otherwise operating our sites. They receive access to personal information needed to perform their functions, but may not use it for other purposes.
We may disclose personal information to third parties:
When required by law or when the information is pertinent to judicial or government investigations or proceedings;
To protect and defend our rights and property;
When necessary to protect our interests, our website(s), the safety of its users, or the public.

Other than as set forth above, we currently do not intend to share your personal information with third parties for other purposes. However, in the future, we may disclose personal information you have provided to third parties for additional purposes. In the event we do, we will provide notice of such use to our users as appropriate, i.e. to those that have allowed us to communicate with them.

---
Information correction or changes
You have the ability to correct or change certain information in our records, such as your address and contact information. Generally, you may change this information at any time and as often as necessary.
If you need assistance or have questions about correcting information, you can contact us via e-mail at
info@cellculture.com.
---
E-mails or text messages
If you have provided us with your e-mail address or mobile phone number to subscribe to a Service or services, or to receive notifications or updates about one of our offerings, and you wish to change your address or no longer wish to receive these communications, simply contact us via e-mail at info@cellculture.com.
Please note, any information we have collected may remain in back-up storage, archival, and/or log files, for some period of time after a deletion request. This may be the case even though no information about your account remains actively used as described in this privacy policy.
---
Security
We have standard security procedures and best practices to help protect against loss, misuse, and unauthorized access to the information you provide to us. Please note, any data transmission or storage cannot be guaranteed to be 100% secure. As a result, while we strive to protect your information and privacy, we cannot guarantee or warrant the security of any information you disclose or transmit to the Services or services and cannot be responsible for the theft, destruction, or inadvertent disclosure of your information.

---
Consent to transfer
In the event that Cell Culture Technologies is acquired by or merged with another company, or in connection with the potential sale or transfer of some or all of the assets of our websites, Cell Culture Technologies reserves the right to sell, license or transfer to a third party entity your information.

---
Notification of changes
Periodically we may make changes to this policy. You are responsible for periodically checking our Services for changes to our privacy policy. Your continued use our Services after these changes are posted constitutes your agreement to the changes with regard to any information collected.

---
Contact information
We welcome your feedback regarding this Privacy Policy. If you have any comments, questions or concerns about this privacy policy you may contact us at:
Cell Culture Technologies LLC
Via al Chioso 12
6929 Gravesano
Ticino
Switzerland
phone +41 91 604 53 22
fax+41 91 604 53 26
---
This Privacy policy was updated on July 24, 2018.