About us
Company profile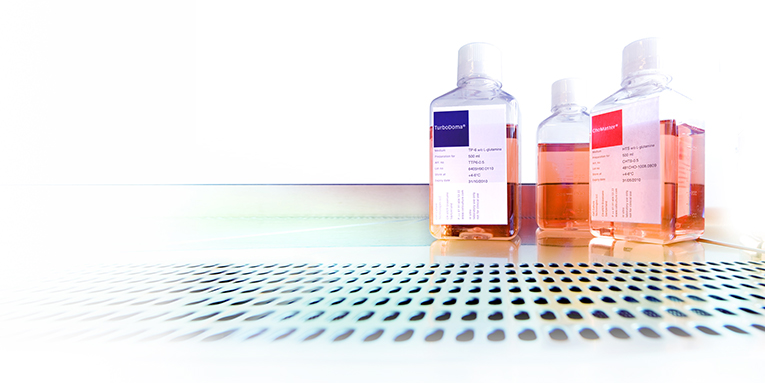 Cell Culture Technologies is a private Swiss biotech company founded in 1992 by Ferruccio Messi, Ph.D. Proprietary technology includes (I) know-how with respect to cultivation and cryopreservation of human and animal cell lines in minimal culture environments, (II) know-how with respect to bioprocess development with animal cells cultivated in chemically defined, protein- and peptide-free minimal culture media, and (III) know-how regarding development and large-scale manufacturing of fully synthetic cell culture media.
Cell Culture Technologies offers technology transfer programs to generate recombinant glycoproteins, monoclonal antibodies, viral particles and cells in fully synthetic culture environments. The European Collection of Cell Cultures (ECACC) has been distributing several serum-free adapted mammalian cell lines banked in minimal media developed and manufactured by Cell Culture Technologies since 2003. Furthermore, a number of biopharma companies developed product pipelines by cultivating CHO cells and hybridomas in Cell Culture Technologies' minimal media. As shown by ChoMaster®EPO, our proprietary CHO cell line is considered one of the most promising host cell lines for the development of next-generation bioprocesses, including manufacturing of biosimilars. Last but not least, recent experimental evidence emphasizes the efficacy of our chemically defined culture media for human stem cells and stem cell lines.
The company has boosted its proprietary technology since its founding and has entered into long-standing cooperation agreements with several biopharma companies, vaccine manufacturers and translational research centers, ranging from start-up to worldwide leading companies. To date, more than a hundred leading academic institutions and companies have selected Cell Culture Technologies as the partner of choice for the development and the application of highly specific cell culture media and methods.

You can download the Cell Culture Technologies Company Profile by clicking here.